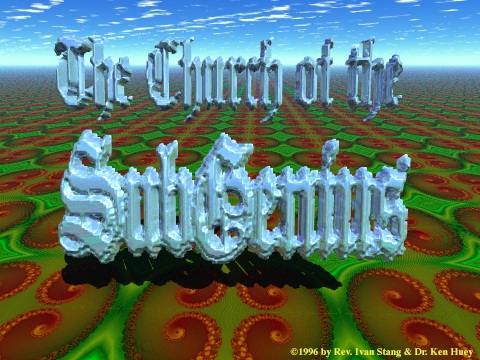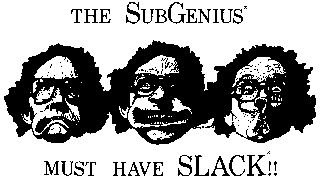 Now at last! The step-by-step process is revealed!
This explosive new futureligion BEYOND science may raise your intelligence, transform your life, improve your health and luck, and end financial woes!!

THIS IS IT - the weirdest supercult of them all!!!
THE ONLY "FAITH" THAT PROMISES ACTION - THRILLS - SUCCESS IN SEX AND BUSINESS!

*Note - if you are offended by your own sick rage when viewing morealibertarian novelty material, please discontinue. The content of this pamphlet is not for the weak; coarse language and startling revelations await inside.
---


---


This Online SubGenius Pamphlet Number One was duplicated in HTML as accurately as possible from The SubGenius Foundation's original Pamphlet #1 (copyright 1980 by The SubGenius Foundation) by...

Rev. Noah J. Stewart
Church of the Befuddled Biped